Crochet Pot
A crochet pot which resulted from a basket!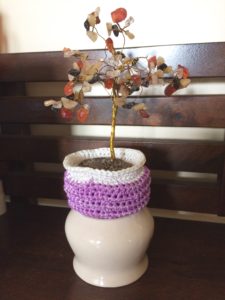 I was planning to make a basket with a lace fringe but ended up making something different, but pleasantly different. This will need a little more refinement but now I have learnt something. I can go ahead and try some more.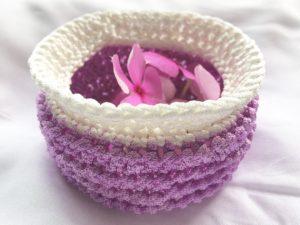 How did I get to this crochet pot? A series of single crochet stitches across  the basket resulted in this cute little crochet pot.
If you find the instructions confusing, please excuse me. I am not used to writing crochet instructions. But I have tried to make it as clear as possible with the help of images.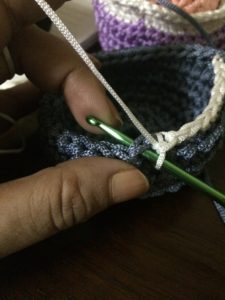 Having completed the basket I attached a different yarn, lets call it yarn 2, to the last loop of the basket.
Using yarn 2 make single crochet (sc) stitches all around the fringe of the basket.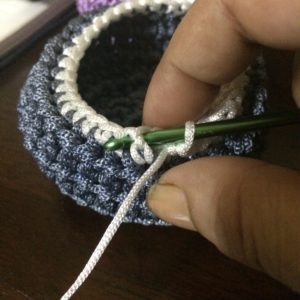 The second round of single crochet will also go all around the basket but this time on the side. The following image should give you an idea.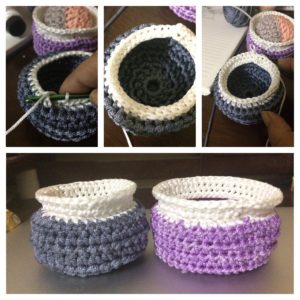 Now we come back to the weaving on the stitches all around the fringe. I have made four rounds of single crochet (sc). You can make more 1 or 2 more than that. It's up to you.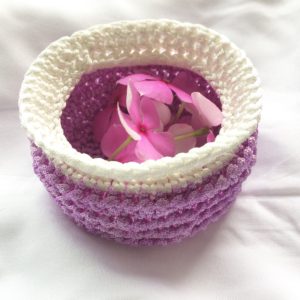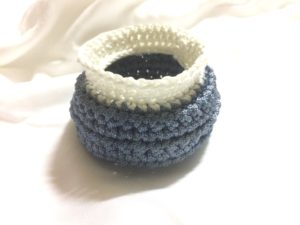 This is how my pot was looking like after each round of single crochet. Our little pot is ready to store little gifts, jewellery, sweets, and the list can go on and on.