Crochet Doily Mat
This is my second crochet doily rug, or we can call it a crochet doily mat too. This one is not as huge as my first but nonetheless satisfying. The yarn used here is 100% acrylic dyed. According to the makers of the yarn it is called carpet yarn.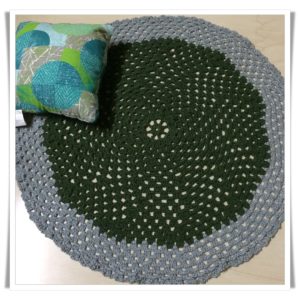 In all it has 25 rounds but is still very light to hold. This project was started quite some time back but due to other matters taking precedence it was put on hold. Finally I got time to devote to my held-up project and this crochet rug is complete.
The courtesy for the pattern goes to Enchanted Mountain. I started off according the pattern, went my own way somewhere in the middle but finished off according to the pattern.
The pattern is very easy to follow and even easier to knit. No complicated stitches but simple chain, single crochet and double crochet. In fact, after a point you might not need to refer to the pattern back and forth, it is that simple. Many thanks to the creator of this very simple but elegant pattern.
What uses one can put this mat to rests entirely upon the user's decision.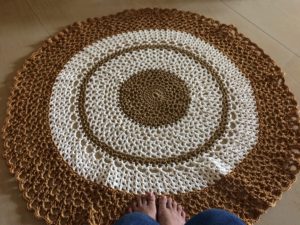 The first one had left me overwhelmed. It was made of polypropylene thread and turned out to be far larger than what I had expected. But it did leave me with a belief that I could take up large projects. That extra large doily was four feet across.