Mini Potli
One loop and then one more and one more…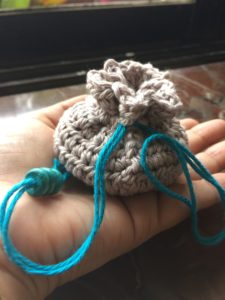 What started off just as time pass with hook and yarn turned out to be this cute little potli.
Showed it to my friends and many of them said, 'Could you make one for me?'
 They are so cute and lovely that you just fall in love with them.
While looking for a quick crochet project this could be just the one. It's ready in a jiffy and looks beautiful.
If you love to have two colours you could do that too.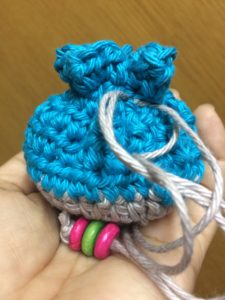 Make the base in one colour and the top portion in another. The varied colours of the drawstring breaks the monotony of the colour.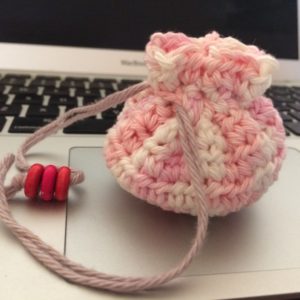 These are ideal for storing little jewellery, small items, gifting little things or just for their sake.