Pouch (Potli) Pattern
These little crochet pouches started as a fun project but soon I found myself completely engrossed in it for the next so many days. From one little potli (Hindi for pouch) I went on to make 15 more.
The latest is this Christmas Collection!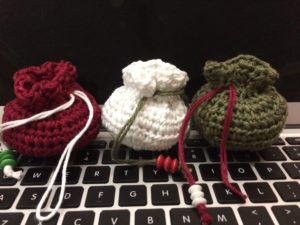 Friends not only asked me to make some for them but many requested for the pattern too.
Till now I had been making these potlis with a design I had in my mind. But with so many requests pouring in I decided it was high time it put is down in black and white.
So here goes the pattern.
I have used a cotton 4ply yarn with a 4mm hook. If you are in India you can order the yarn from Pradhan Embroidery Store or from the Pony Store.
Round 1: Work 7 hdc in a magic ring.
Round 2: ch 2 (this works as the first hdc in all rounds) 1hdc in same stitch; 2hdc in all the stitches
Round 3 and 4: ch 2, 1hdc in same stitch; *1hdc in next stitch; 2hdc in next stitch**. Repeat from * to **
Round 5 to 9: ch 2, 1hdc in all stitches.
Fasten off.
Insert beads in a drawstring and weave it all around the pouch in the 8th row.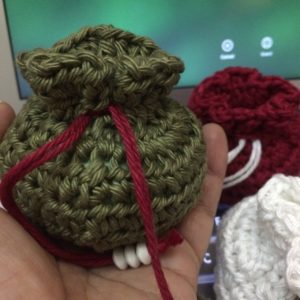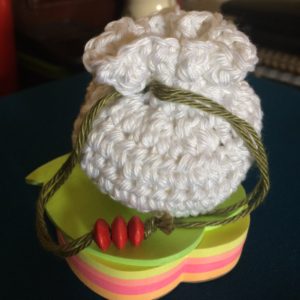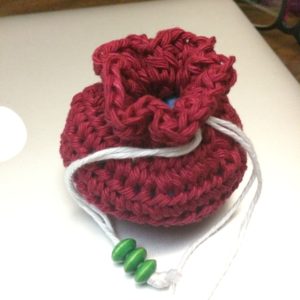 Our little pouches are ready for gifting. Stuff them with candies, place a little trinket, a small piece of jewellery or make a potpourri pouch. Ideas are unlimited!